WE ARE
KSS Engineering and CBS Technology with over 15 years of field experience support companies operating in the manufacturing industry.
The know-how acquired allows us to help the customer throughout the production process:
from CAD design to CAM programming with the help of additive manufacturing for the creation of prototypes and components for automation.
CAD/CAM SERVICES
Our technical office consists of 3 fixed workstations with the latest generation WORKSTATION (HP Z series and DELL Precision).
We also have two portable WORKSTATIONs (DELL Precision) for on-site customer support.
We use industry-leading software: CATIA for the design and WORKNC Licence-FULL for the CAM part. Both updated to the latest versions.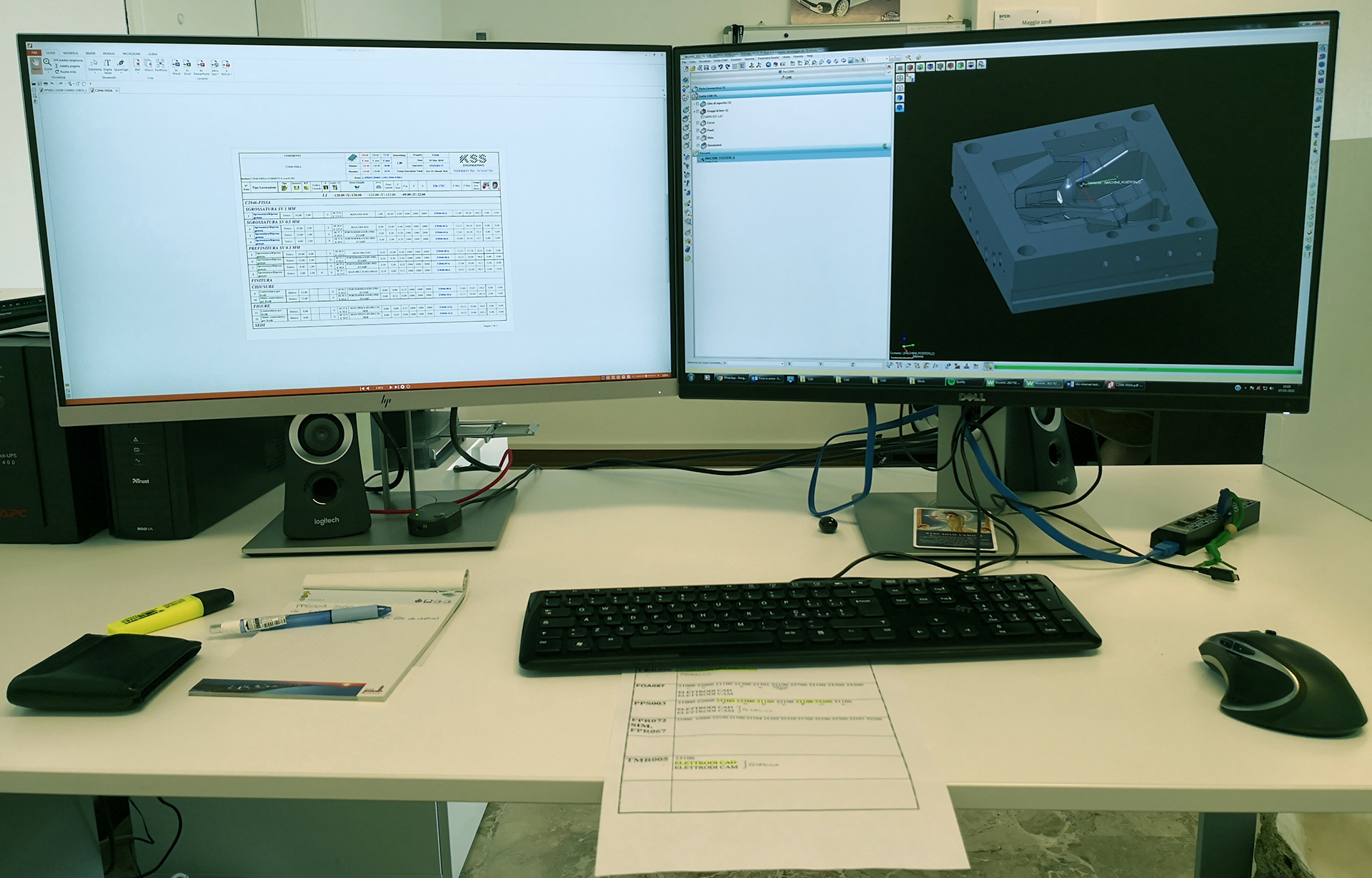 RAPID PROTOTYPING
Il laboratorio produttivo dispone di macchinari di ultima generazione marchiati Stratasys. Abbiamo due tecnologie di stampa disponibili:
Fusione di filamento: permette di stampare materiali tecnici con varie risoluzioni di stampa, la precisione dimensionale garantita è ±0.2 mm.
Fotopolimeri: permette di stampare materiali tecnici componenti con finitura paragonabile a pezzi usciti da stampo a iniezione, la precisione dimensionale garantita è ±0.05 mm. Il componenti vengono consegnati in 24/48 ore tramite corriere espresso.